Windows 10 is Available Today! But its not...
Author: MikeW Date: 2015-07-29 20:51:21 UTC Tweet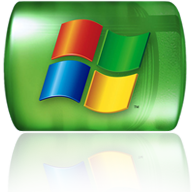 Microsoft has released Windows 10 today! All users rejoice!
But is it released? I got out my windows laptops and started the regular Windows patching process. On my Lenovo, I finally figured out how you request an update (it is a Windows icon on the right side of your start menu). Well, when you click on the little app and fill out the form Windows starts updating right? Wrong! lol.
All you do when you "request" an update is put your machine in a queue for Windows 10 updates. There is no ETA of when you might get your update. Could be hours, days, weeks, heck who knows. This is, of course, a feature to ensure you have a "good" upgrade experience.
What? lol. If I have can't update today, I am already having a "bad upgrade experience". Somehow I think giving the folks an indeterminate upgrade date is probably not going to go over well.
Anyway, I will update you again when I finally win the Windows lottery. :)