---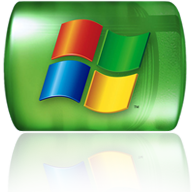 Posted by: MikeW Date: 2015-08-17 04:17:57 UTC Tags: windows, windows10
Over the last couple of weeks I have tried to upgrade a few systems to Windows 10. In the process I learned a few things that are worth sharing.
If you request an update through the normal process, it take about 2 days to for the download and upgrade to start. Not bad, but I don't like to wait.
You can download the Windows 10 ISO from Microsoft and upgrade that way. No waiting at all. Just put the image on a thumb drive and start the upgrade from the mounted image.
Note: If you need to make a bootable ISO, you can do that using the Rufus ISO utility for Windows.
What about a Clean Install?
I use a number of virtual machines for testing and I wanted a couple to be Windows 10. It seems like I read or heard from multiple places that you could do a clean install from the ISO as long as you had a Windows 7 or Windows 8 license key. Wrong!!!!
You cannot do a clean install with just a license key from Windows 7 or 8. In fact, here is the word direct from Microsoft.
Can I perform a clean install using the Free upgrade?
No, it will require that you are running a previous qualifying version and start the upgrade from within the qualifying version. You can initiate a clean install after completing the Upgrade.
Source: Windows 10 FAQ
Translation, if you are using a VM, you have to install the old version first. Then upgrade it. I can confirm the upgrade works if you use this method. Just install the old version. Patch it. Then run the install from the Windows 10 ISO. Windows 10 installs just fine.
I have not tested if I can do a clean install after upgrading from a license key. In other words, after I have upgraded a version of Windows with a particular license key, can I do a clean install of Windows 10 with that license key? I don't know yet. I will give this a try this week and let you know.